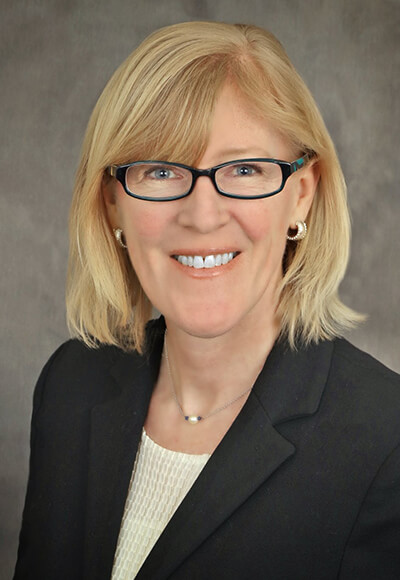 Tate Birnie
Attorney
Tate Birnie specializes in trusts and estate planning, probate, trust administration, Wills, elder law, incapacity planning and trust and estate litigation. Her approach to estate planning begins with listening and learning about you, your family and your financial assets. Tate will work with you to make sure that you understand your options so that you can make the choices that match your goals. Proper estate planning can result in tax savings, orderly management of your financial affairs and medical care in the event of incapacity, and a thoughtful and efficient distribution of your assets. 
Tate's practice has a particular emphasis in working with the LGBT community and estate planning with same-sex couples. Tate devotes many hours to continuing study and education with LGBT working groups to keep pace with the rapidly changing legal and tax landscape for same-sex couples in California.
Tate Birnie graduated from Stanford Law School in 2000. Prior to joining her father in practice in Sebastopol, Tate worked with the law firm of Fish & Richardson PC in Silicon Valley where she practiced intellectual property law and civil litigation. After graduating from Stanford Law School, Tate served as a law clerk for the Honorable Marilyn L. Huff, United States District Court for the Southern District of California. During law school, Tate worked as a law clerk for the Department of Justice, Civil Appellate Division in Washington D.C. and as a law clerk for Legal Services of Northern California, a non-profit legal aid organization based in Sacramento.
Prior to attending law school, Tate earned a degree in Mathematics from the University of California at Davis and was named the 1995 U.C. Davis Scholar-Athlete of the year for her achievements in the pool and in the classroom. Like her father, Tate was a collegiate swimmer and earned NCAA Division II All-American honors in swimming.
Tate is also actively involved in her community and focuses on issues related to seniors. She served as a Board member of the Sebastopol Area Senior Center for eight year; serving as President of the Board for two years.
Tate is a member of the Sonoma County Bar Association, the Trusts & Estates Section of the Sonoma County Bar, the Bench-Bar Committee of the Probate Court, and the LGBT Section of the Sonoma County Bar as well as the National LGBT Bar Association. Tate has also recently joined the LGBT Family Law Institute, which is a joint venture of the LGBT Bar and the National Center for Lesbian Rights, and allows experienced LGBT family law and estate planning practitioners to share collective wisdom and to discuss cutting-edge legal strategies for representing members of the LGBT community.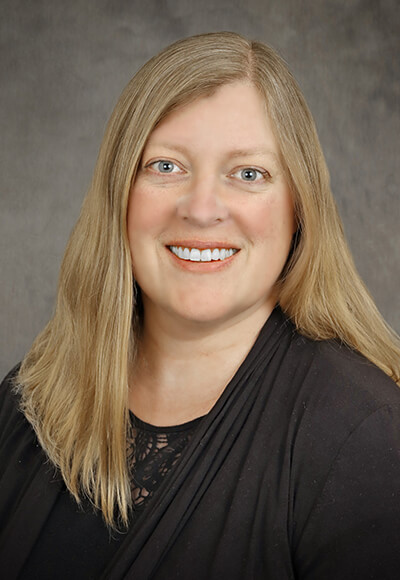 Brittany Birnie Greene
Attorney
Brittany specializes in trusts and estate planning, helping clients with trusts, wills, durable power of attorney for finances, and medical directives. Brittany takes great pleasure in getting to know her clients, so that she can prepare estate planning documents that reflect the clients' wishes and make their intentions clear. Estate planning provides many benefits including probate avoidance, management of finances and medical decision making without the need for conservatorship in the event of future incapacity, and orderly distribution of assets upon death. Brittany's clients often express a profound sense of relief and peace of mind that they have assisted their loved ones by getting their "affairs in order."
Prior to focusing her practice on estate planning, Brittany practiced family law, primarily working with divorcing couples in mediation. Her mediation practice focused on helping parties through a challenging time in their life, informing them of the law as it relates to their circumstances, helping them through areas of impasse, and supporting them both to reach a resolution. Brittany applies these same skills to her work with estate planning clients, to ensure that they understand the process of establishing an estate plan, understand the how the law will apply to their situation both during their lifetime and after their passing, in helping couples reach decisions about the ultimate distribution of their assets, and in helping clients understand other ways that they can ease the inevitable difficulty their passing will have on their loved ones.
Like her sister, Tate, Brittany is experienced in working with the unique issues that face the LGBT community.  She has worked with same-sex couples on negotiating agreements between partners when there is no formal legal relationship, and in preparing estate planning documents.
Brittany received her Bachelor of Arts in English from the University of California, Berkeley. Having been a stage manager throughout high school and college, after graduation, Brittany worked for the California Shakespeare Theater before going to law school. Brittany attended her father's alma mater, earning her J.D. from the University of California Hastings College of the Law in May 2005. Prior to joining the Birnie Law Office, Brittany was a family law practitioner at Flicker, Kerin, Kruger & Bissada, LLP, in Menlo Park.
Brittany also shares her father's interest in travel and during law school, Brittany had the opportunity to study law in Norway, France, Australia and New Zealand. More recently, Brittany has travelled to Ireland several times to visit her extended in-law family.
Tim Birnie
Retired
Tim Birnie retired from the practice in March 2013. He had been practicing family law and estate planning in Sebastopol, California for 40 years. Over the past 20 years, he worked to advance mediation as an alternative to litigated divorce proceedings and became one of the most respected family law mediators in the area. In 1980, Tim became interested in mediation based on his firm belief that divorce did not need to be an adversarial process that devastated parties both emotionally and financially. At the time, mediation was a relatively new concept in family law and he was one of the first in Sonoma County and California to attend trainings and workshops in the field. Tim attended numerous training programs through the Center for Mediation in the Law and completed a two-year intensive mediation internship. Over the next several years, Tim refined his mediation style and began to share what he had learned with others. In the late 1980s, Tim taught Mediation/ Arbitration/ Negotiation at Hastings College of Law in San Francisco. Tim has also taught mediation at Sonoma State University, JFK Graduate School of Psychology and presented at the American Psychiatric Convention. As a former chair of the Sonoma County Bar Association, Family Law Committee, Tim has prepared and presented several programs for local family law attorneys about mediation. Tim was also the co-founder and Board member of the Northern California Council of Mediators.
Always an active member of the Sebastopol community, Tim has served as a board member for the several non-profit organizations including the Sebastopol Area Senior Center, Adopt-a-Nursing Home, and Restorative Resources, an alternative program for the juvenile justice system.
Tim Birnie graduated from UC Hastings College of the Law School in 1970. Following law school, Tim briefly practiced in Lake County before discovering the beauty and culture of west Sonoma County. In 1973, Tim Birnie opened his solo law practice in Sebastopol. Prior to attending law school, Tim Birnie earned a degree in Mathematics and NCAA All-American swimming honors at Southern Methodist University. Tim has put his swimming skills to use as a coach for the Analy High School Swim team and the Sebastopol Sea Serpent swim club. In 2012, Tim was inducted into the Masters Swimming Hall of Fame.